UST Class C Operators are the first responders to emergency situations at a UST facility – like a gas station or convenience store. These individuals are usually the clerks of a facility.
UST Class C Operators monitor fuel deliveries to the tanks; control and/or monitor the dispensing or sale of regulated substances; and respond to alarms, releases, and other emergency situations.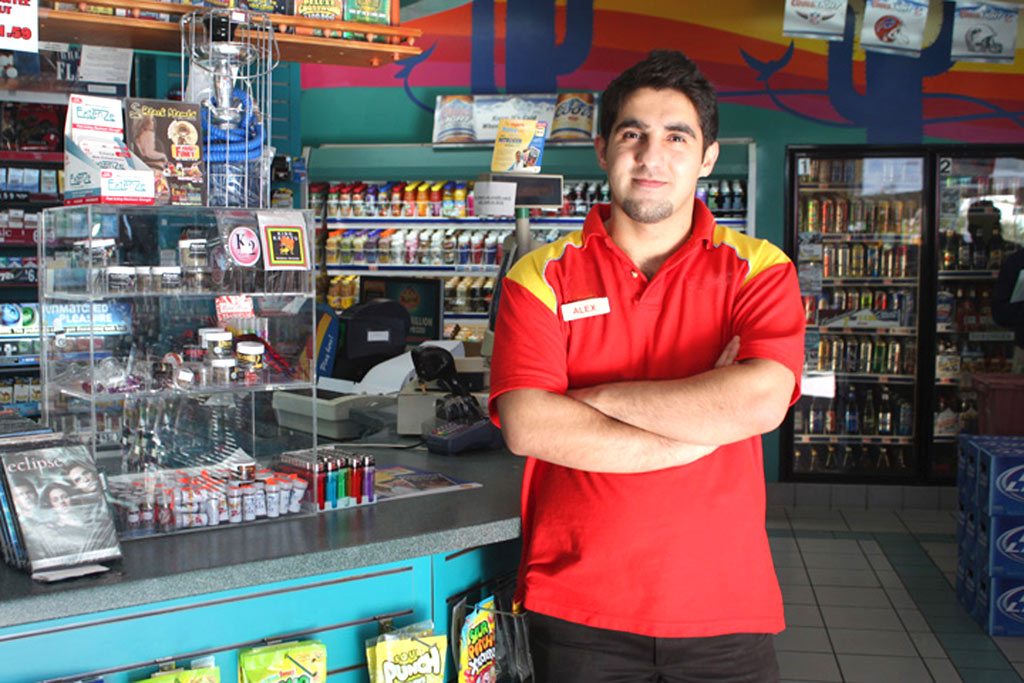 Course Summary
The UST Class C Operator training course consists of seven chapters. Each chapter is followed by a short quiz. Once a student has completed all chapters and quizzes, the learner will be directed to print out a course checklist.
The course is instructed through a student orientation tour of a mock facility, where a manager (or Class B Operator) will identify and explain each topic and then mark them off a checklist when completed.  When the checklist has been completed, the student can then print the UST Class C operator certificate.
There is not any time restriction to access the course, so students may take as much time as needed to complete their training.
Duration: 1 hour

UST Operator Training - SALE 10% OFF
As mandated by the EPA, all UST operators were to be trained as of October 13, 2018.
All new UST operators must be trained within 30 days of assuming duties.
Class A/B - 4hr: $150 ($99 in some States)
Class C - 1hr only $10!
Enter Code "train10off" at Checkout
Course Objective
The purpose of the Underground Storage Tank (UST) Training Program is to protect human health and the environment by preventing future petroleum underground storage tank releases and remediating existing petroleum underground storage tank contamination.
UST Class C operators must be trained how to respond to emergencies (such as situations posing an immediate danger or threat to the public or to the environment and that require immediate action) and alarms caused by spills or releases from an underground storage tank system.
Course Outline
Chapter 1:  Facility Overview
This chapter provides a basic overview of the primary components of a typical UST facility. These components include the USTs, manways, spill buckets, fuel dispensers, and dispenser nozzles.
Chapter 2:  Monitoring
This chapter emphasizes the components used to monitor a UST facility. Students will learn what an Automatic Tank Gauge (ATG) is and does, how to interpret its alarms and warnings, and what to do in case of an alarm. The role of line leak detectors is also discussed.
Chapter 3:  Environmental
In this chapter, students learn about sensitive receptors, or places where a fuel spill may leave the facility and enter the environment. The chapter also introduces students to the spill kit and its contents, and how to use spill kit components to contain spills threatening sensitive receptors like curb breaks and drains.
Chapter 4:  Fueling Rules
The focus of this chapter is fuel delivery safety. Students will watch a short video on proper fueling procedures. Students also learn about hazards at the fueling point, including smoking, static electricity, leaving a vehicle unattended while fueling, and leaving a vehicle running while fueling.
Chapter 5:  Delivery Procedures
This chapter teaches the student how to supervise a fuel delivery and monitor for problems during a fuel delivery. Additional emphasis is placed on the ATG and on overfill prevention devices like overfill prevention valves and ball float valves. Delivery prohibitions are also addressed.
Chapter 6:  Safety
This chapter covers safety information every Class C Operator needs to respond to emergencies. Included here is a video explaining when and how to use a fire extinguisher. The Emergency Stop and All Stop buttons are identified and discussed.
Chapter 7:  Emergency Situations
This chapter discusses common emergency situations and proper responses to them, including what to do if a vehicle leaves the facility with the nozzle still in the vehicle's fuel spout. Managing customer traffic in the event of a spill is also covered. Correct fire extinguisher operation is reviewed.
Chapter 8:  Final Checklist
Review and complete the checklist to complete your training
End of Course Instructions
Print a copy of your completion certificate for your employer and records. You may also login and reprint your certificate at any time.